Body Features
Body Construction
Cabinets
Brutus bodies and decks can be ordered with your choice of heavy-duty all welded steel cabinets or lightweight aluminum cabinets. Our aluminum cabinets utilize a construction method pioneered in the aircraft industry called huck-bolting which provides both a lightweight and durable structure. Huck bolting allows for body flex and movement without cracking unlike welded aluminum cabinets which are prone to metal crystallization and breakage. All of our aluminum bodies come with the same standard structural warranties as steel bodies.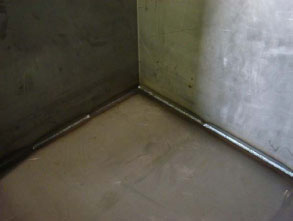 Steel Cabinet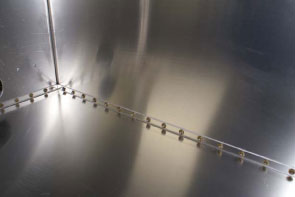 Aluminum Cabinet
Sub-frame
Brutus bodies and decks come standard with heavy-duty tubular mains sills and crane cross sills. This sub frame design provides superior strength, better u-bolt clamping, and much lower floor heights for easier access and improved centre of gravity.
Floor
Brutus bodies come standard with smooth steel or aluminum floors with durable anti-skid Hippo Liner coatings. You can also special order diamond plate, wood liners, or heavier gauge flooring. Brutus decks come standard with 2" x 6" #1 fir T&G decking with special oil based coating to protect against moisture and ultraviolet light.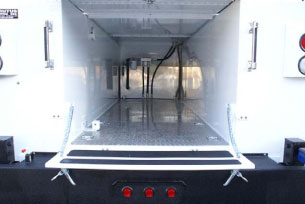 Diamond Plate Floor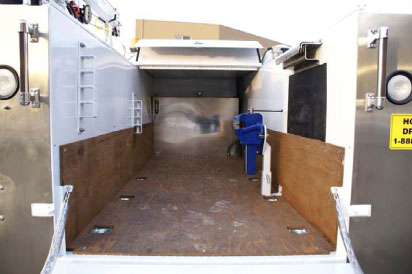 Wood Floor Liner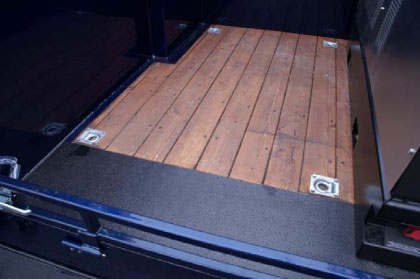 T&G Wood Floor